Protect your structure before the cost doubles!
This article highlights how buildings deteriorate , what happens to basements , the reasons and consequences, as well as solutions for their repair
Basement leaking can be a common problem for buildings with typically high-water table (sea, underground reservoir). Long-term damage can compromise the integrity of your structure and lead to costly repairs. We explain the main causes of basement water problems, how to thoroughly inspect and assess the damage, and provide effective repair methods.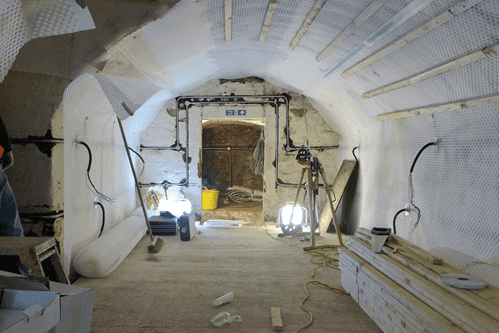 Causes of Leakage:
Water in the basement can come from inside the structure, e.g., a broken pipe, or condensation; However, the most common source of leakage is from the outside of the foundation due to rain, groundwater, and seawater. This is expressed in different ways:
Hydro-static Pressure: when the water table rises below a foundation, hydro-static pressure is created against the foundation from below, which can force water into the basement.
Lateral Pressure: as soil deformed around the foundation (under external loads), it creates lateral pressure against the walls that can damage foundation and cause basement leaks.
Differential Settlement: when foundations settle unevenly due to differing subsoil properties, diagonal cracks develop in walls and joints where water can penetrate.
Capillary action: when the foundation is built using porous materials like concrete and masonry blocks, ground water can penetrate the concrete walls.
Failure in waterproofing system: when installed waterproofing membranes are misplaced, mishandled, punctured, or even when the overall waterproofing system design and detailing are primitive and inappropriate. This leads to the infiltration of water under the membrane when the water table rises. Watertightness, however, is not only related to the waterproofing system installed, but also to the overall quality of concrete: more specifically the concrete itself and joint preparations. Therefore, an excellent waterproofing system would be ineffective if the quality of the concrete is affected.
Consequently, concrete mix design, water/cement ratio, concrete handling/placement/curing methods are extremely important to achieve watertight concrete.
Consequences of Leakage: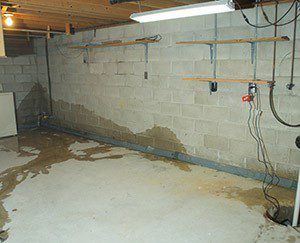 Basements can deteriorate very quickly after they are put into operation, regardless of how well designed or built they are. If the inspection and maintenance program is not carefully followed, it can have a significant impact on their ability to create income by rendering them ineffective, which could happen partially or completely to a structure.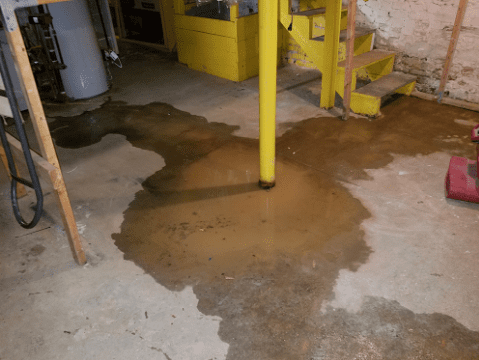 Special care should be taken into consideration given that this issue might affect any building. We conducted condition surveys on local authorities, multi-story carparks, shopping centers, office buildings, parks and hotels in Doha, Qatar.
Reasons:
Why is Substructure Leakage So Common?
The short explanation is that if the building is below the water table or submerged in seawater, groundwater will flow through the least resistant paths, which are the cracks in the foundation and eventually into the basement because it is under pressure. The fact that substructures cannot be built in one piece adds another layer of complexity. As a result, they often include joints where water can travel through.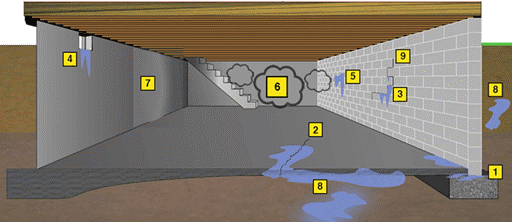 from underneath and over your foundation's footer
cracks in the basement floor
through basement wall cracks
through windows or vents
Sweating basement walls resulting from water vapor
Wet basements lead to humidity
Hydrostatic pressure and cause walls to bow
underneath the soil.
What Causes Basement Deterioration?
Most materials, including concrete and block, can allow water to leak via cracks and joints. The salt from the seawater as well groundwater can destroy a basement by rusting the steel, which may lead to a variety of future difficulties.
In Doha, most buildings are submerged in the sea, and sometimes, villas' basement walls are constructed of masonry blocks, making it challenging and costly to repair the problem if it worsens.
According to the Building Research Establishment, buildings fail due to:
50% defective workmanship
45% defective design
5% defective materials
These numbers are not supposed to be shocking; rather, they are meant to show how widespread leaking is and how waterproofing should not be overlooked.
Fact
Half of all basements leak during construction stage, and some leak afterward.
Mold and fungus growth occur in approximately 38% of basements with moisture problems.
An average of 3% of the overall contract costs for a building will be spent on dealing with the consequences of defects.
SOLUTIONS
How it can be avoided?
Starting from the early stage of the project, the designer should coordinate closely with the manufacturer and/ or the specialists to utilize the appropriate waterproofing system that is available on the market and meet the requirements of the most recent standard, such as BS8102, for Fully Bonded Bituminous Membrane.
Furthermore, materials expire, and others are not preserved in good condition as per manufacturer recommendations; therefore, you must be prepared to deal with them all. For instance, the UPVC membrane should not be exposed to direct sunlight for more than 90 days.
On the other hand, contractors do not always use all construction systems components, which is one of the key failure reasons that can be avoided. To ensure that the job is proceeding as per the manufacturer's instructions, a technical engineer should monitor the installation of the materials, especially the details. There is also a practice known as "Contract Management" where the client has the right to withhold payment until the manufacturer technician/ expert certifies that the work is progressing properly.
For the refurbishment job to be done in the correct way, we should be educated in both modern and traditional building materials. We can look at the initial planning and construction of the structure, examine repairs performed during its existence, analyze/ design replacements to simulate outdated construction materials, and develop solutions to restore the structure.to ensure that renovation work is conducted with the least amount of damage, treatments should be taken into consideration right away.
Bardawil Specialties offers the most sophisticated suite of engineering and contracting services to address concrete performance, durability, and life-cycle serviceability, with the most progressive repair and restoration techniques now available in the construction industry.
Stay tuned as we discuss all our detailed solutions for the above-mentioned problems in upcoming articles!